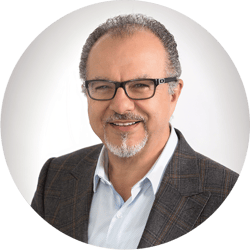 In 2022, The MEARIE Group is celebrating 35 years of service to Ontario's energy sector, delivering insurance and risk management solutions. Since 1987, MEARIE has remained focused and dedicated to creating success following our formation by and for the province's electric utilities. Since then, MEARIE has expanded and evolved to serve diverse Member needs. We maintain a customer-focused philosophy rooted in stability and integrity.
While our 30th Anniversary in 2017 was a time of transformative sector change, at 35 years we remain resilient as we navigate unprecedented market conditions with a quiet confidence that comes from a foundation of unquestioned financial stability. Today's Member operations span electrical distribution, renewable generation, construction, energy consulting, telecommunications and more. Sector mergers and acquisitions continue to define the Local Distribution Company (LDC) landscape, meaning MEARIE must continuously evolve, offering multiple coverage adaptations and product development to ensure Member risks are recognized and appropriately insured.
Over these past two years, the sector has demonstrated remarkable resiliency. For us, despite the challenges, MEARIE continues to foster a culture focused on growth, financial stability and performance. More than three decades of service have affirmed our emphasis on risk management and continuous evolution; specifically, addressing shifts in Member needs spanning services customization, technology, communications, and alternative risk strategies. All combined, our work readies us for the future both within the energy and related sectors.
Our resiliency during these trying times resonates with our corporate tagline, "Managing Risk Together," and affirms the collective nature of the Reciprocal as well as our broad spectrum of programs and services. We remain a dynamic, mature company informed by change, and comfortable with the adaptations it demands.
In closing, we say thank you to our loyal Members, hardworking MEARIE Staff and our MEARIE and MMI Board of Directors for their unconditional support, resiliency and dedication in the wake of these uncertain times. As its leading Reciprocal, join us in celebrating 35 years of service to Ontario's energy sector. We look forward to many, many more years of 'Managing Risk Together.'
C.C. (Charlie) Macaluso
CEO & Attorney